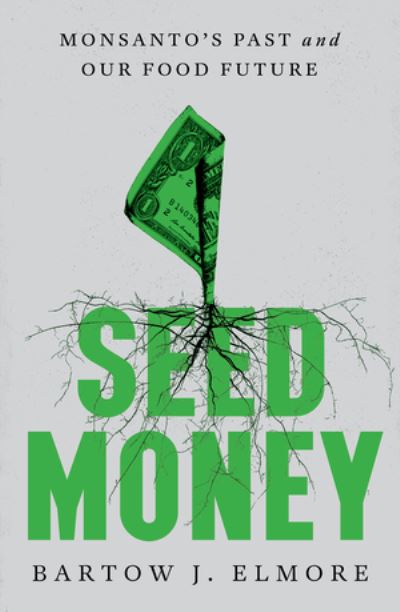 Seed money
€30.00
A deeply researched and eye-opening history that shows how Monsanto came to have outsized influence over our food system.
Description
This is the definitive history of Monsanto, a St. Louis chemical firm that became the world's largest genetically engineered seed enterprise. Monsanto merged with German pharma-biotech giant Bayer in 2018 but its Roundup Ready seeds, introduced twenty-five years ago, are still reshaping the farms that feed us. Incorporating global fieldwork, interviews with company employees, and untapped corporate and government records, award-winning historian Bartow J. Elmore traces Monsanto's astounding evolution from a scrappy chemical startup to a global agrobusiness powerhouse.
Capitalising on deals with customers like Coca-Cola, General Electric and especially the US government, Monsanto used seed money derived from toxic products-including PCBs and Agent Orange-to build an agricultural empire, promising endless bounty through its genetically engineered technology. As new data emerges about its blockbuster Roundup system, and as Bayer faces a tide of lawsuits over Monsanto products past and present, Elmore's urgent history takes a penetrating look at the company's past.
Additional information
| | |
| --- | --- |
| Weight | 0.712 kg |
| Dimensions | 24.4 × 16.5 × 3.3 cm |
| Book_author | J., Elmore, Bartow |
| Publisher | W.W. Norton and Company |
| Imprint | W.W. Norton and Company |
| Cover | Hardback |
| Pages | 387 |
| Language | English |
| Edition | First edition |
| Dewey | 338.76600973 (edition:23) |
| Readership | / Code: |