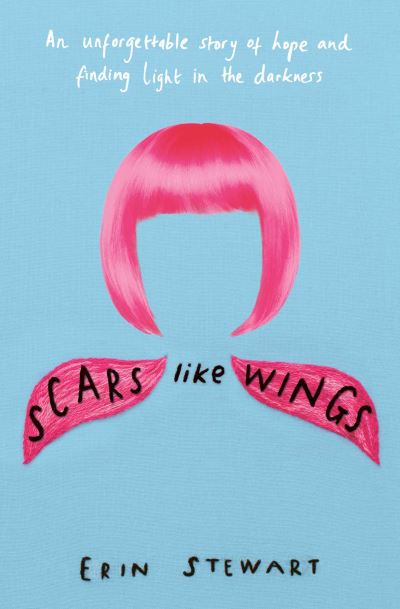 Scars Like Wings
€9.50
The YA answer to WONDER – this is an unforgettable story of hope and finding light in the darkness. 
Description
Everyone has scars. Some are just easier to see …
16-year-old Ava Lee is heading back to school one year after a house fire left her severely disfigured. She's used to the names, the stares, the discomfort, but there's one name she hates most of all: Survivor. What do you call someone who didn't mean to survive? Who sometimes wishes she hadn't?
When Ava meets Piper, she begins to feel like maybe she doesn't have to face the nightmare alone. Piper helps Ava reclaim the pieces of Ava Before the Fire, a normal girl who kissed boys and sang on stage. But Piper is fighting her own battle, and Ava must decide if the new normal she's chasing has more to do with the girl in the mirror – or the people by her side. 
The beautiful, life-affirming debut from Erin Stewart that's being called the YA answer to Wonder. Perfect for fans of Jandy Nelson, Nicola Yoon and John Green.
PRAISE FOR SCARS LIKE WINGS:
"A heartfelt and unflinching look at the reality of being a burn survivor and at the scars we all carry. This book is for everyone, burned or not, who has ever searched for a light in the darkness." – Stephanie Nielson, New York Times bestselling author of HEAVEN IS HERE and a burn survivor
"A gripping story, which examines what it means to survive." – The i 
"This is a must read, must have, must share book." – NetGalley reviewer
"A triumph against adversity is an understatement ? a tale of survival, hope and future promise." - NetGalley reviewer
"One of my favourite reads of this year." – Mike Reads
"Relatable, heart-breaking, and real, this is a story of resilience." – The Reader Devotee
 
Additional information
| | |
| --- | --- |
| Weight | 0.27 kg |
| Dimensions | 19.8 × 13 × 2.3 cm |
| Book_author | Stewart, Erin |
| Publisher | Simon & Schuster Children's |
| Imprint | Simon & Schuster Children's |
| Cover | Paperback |
| Pages | 376 |
| Language | English |
| Edition | 1st paperback ed |
| Dewey | 813.6 (edition:23) |
| Readership | Young Adult / Code: C |